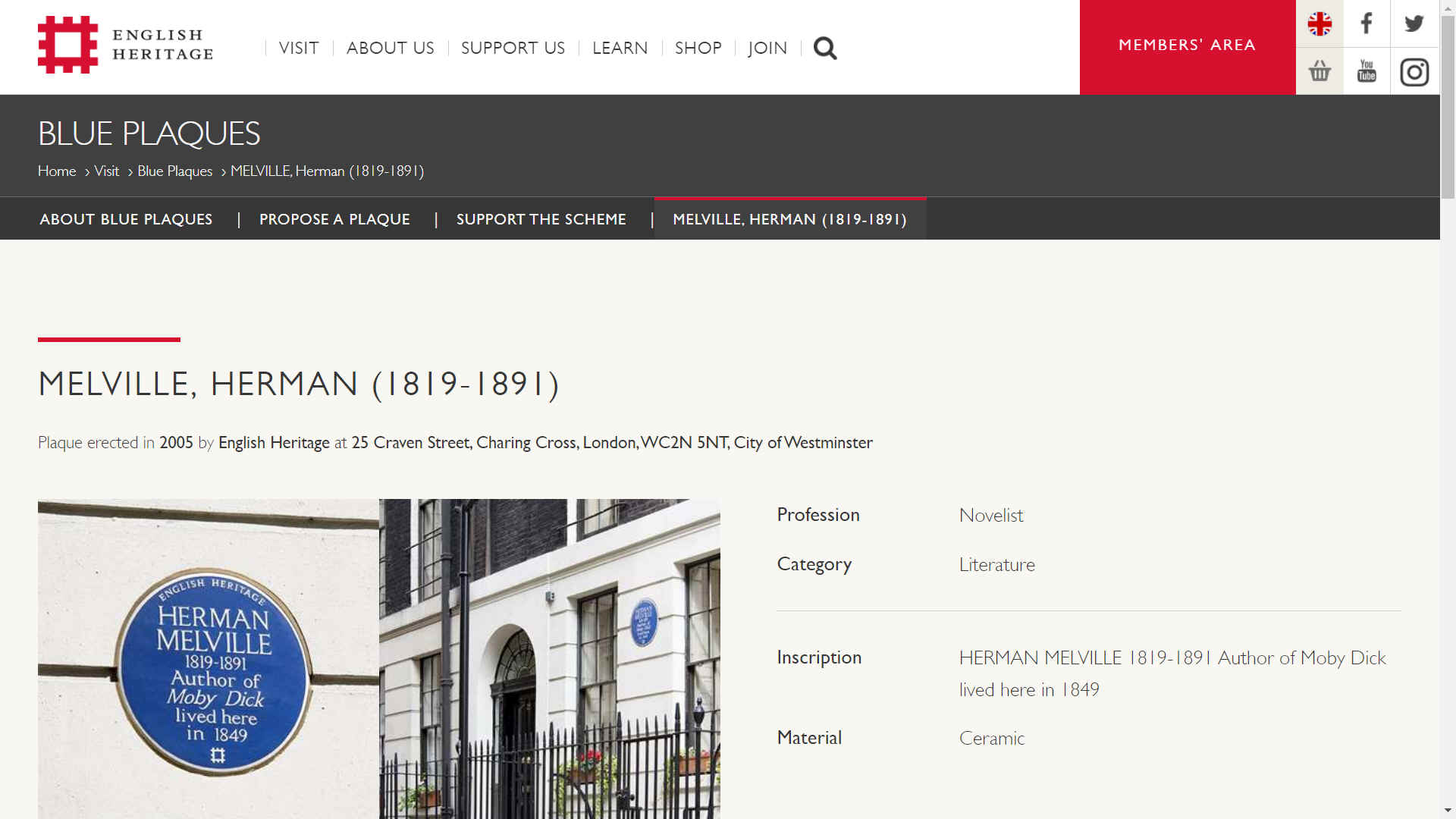 He didn't live at this address for long, but it was time enough for English Heritage to record the stay as part of their Blue Plaque geographical historic reference scheme.
Herman Melville was born in New York City on the 1st of August 1819. He died on the 28th of September 1891. He was an American novelist, short story writer and poet of the American Renaissance period. The centennial of his birth in 1919 was the starting point of a Melville revival, 28 years too late to do Herman any good.
Melville was the author of Moby Dick, often described as the definitive American novel. He is commemorated with a blue plaque at 25 Craven Street in Charing Cross, where he stayed for a few weeks at the end of 1849.

SEA-FARING AND LONDON SIGHT-SEEING

Born in New York, Melville spent much of his early life at sea. It was his experiences in the South Pacific Ocean, where he sailed on board the whaler Acushnet in 1841, that formed the basis of many of his works, including Typee (1846), Omoo (1847) and his masterpiece, Moby Dick (1851).

Melville came to London in the autumn of 1849 to secure a publishing deal for his new novel White-Jacket, or, the World in a Man-of-War (1850) and to gather material for an account of the American revolutionary Israel Potter (published 1855).

Living in cheap lodgings in Craven Street on 6–27 November and 13–25 December 1849 – stays separated by a brief visit to the Continent – Melville was an indefatigable partygoer and sightseer.
In his diary, he recorded seeing the Lord Mayor's Show, a public hanging, the British Museum, the National Gallery and London Zoo. So, he really crammed it in.
In 1861, the death penalty in the UK was abolished for all crimes except those of high treason, piracy with violence, arson in royal dockyards, and murder. Some seven years later, public hanging ended, with the introduction of the Capital Punishment Act.

The last executions in the United Kingdom were by hanging, and took place in 1964, prior to capital punishment being suspended for murder in 1965 and finally abolished in 1969 (1973 in Northern Ireland).

MOBY DICK AND LATER YEARS

On returning home to Arrowhead, Massachusetts, Melville wrote his best-known work, Moby Dick, or, The Whale (1851), dedicated to his friend Nathaniel Hawthorne. It subsequently became one of the first American novels to attain classic status, though it flopped completely on first publication.
The failure of this work – and of its satirical successor, Pierre (1852) – brought about a mental breakdown from which Melville never entirely recovered. Largely forgotten by literary society, he became a New York customs inspector, and abandoned fiction for poetry, save for a last – unfinished – novel, Billy Budd (published 1924).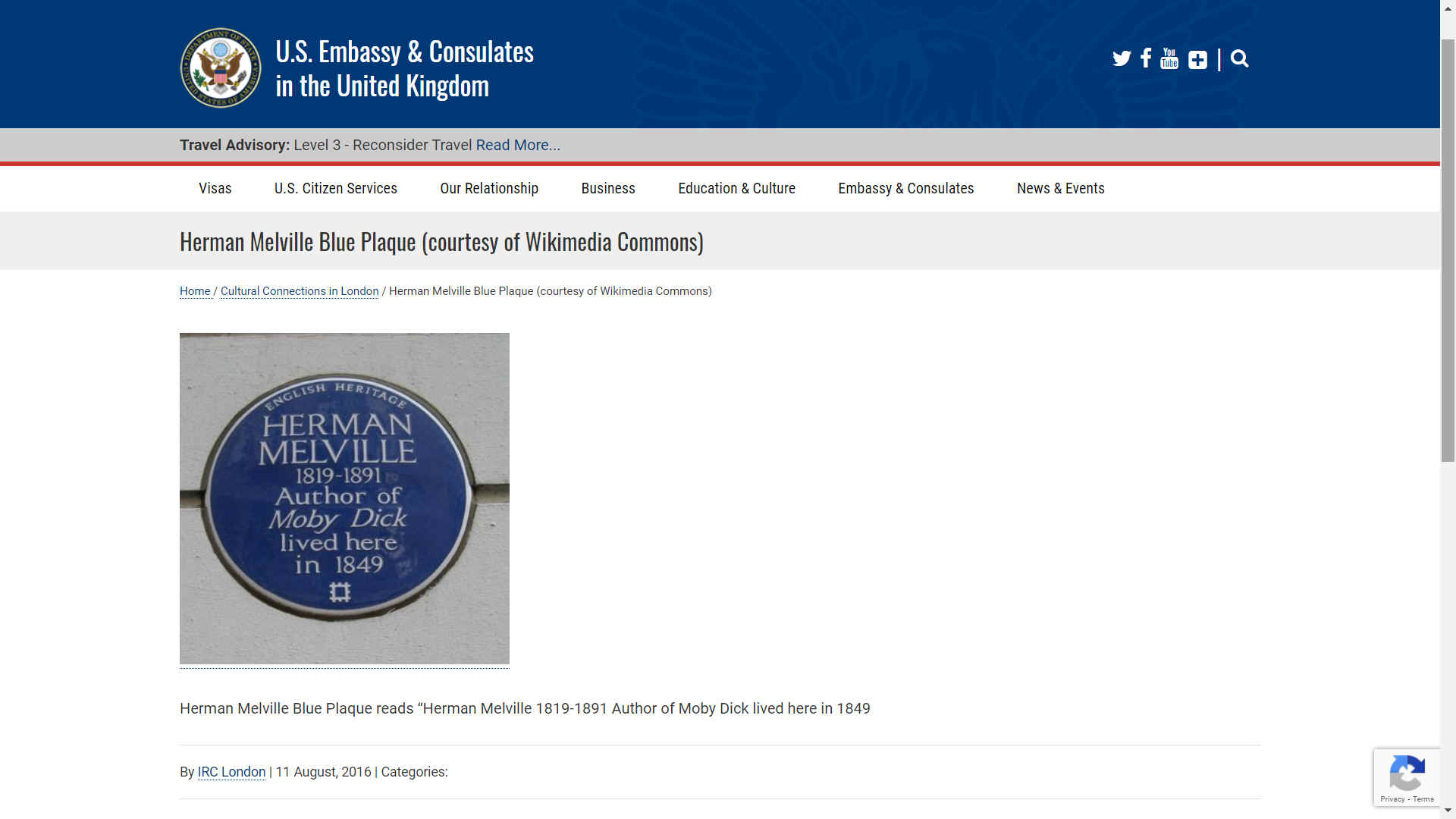 ABOUT ENGLISH HERITAGE
The extraordinary collection of buildings and monuments now in the care of English Heritage began to be amassed in 1882. At that stage heritage was the responsibility of the Office of Works, the government department responsible for architecture and building. In 1913 an Act of Parliament was passed that gave the Office new powers. These were essentially to make a collection of all the greatest sites and buildings that told the story of Britain. At that stage these were regarded as being prehistoric and medieval remains - country houses and industrial sites were then not really seen as heritage.

By 1933 there were 273 sites in the collection including Stonehenge, Rievaulx Abbey, Carisbrooke Castle and Richborough Roman Fort. Preservation of these important places was, of course, the primary objective, but telling their stories was almost as important. All these places were open to the public and had guidebooks and explanatory signs. Some also sold postcards and even had tea shops.

After the Second World War the Ministry of Works (as it had become) started to be interested in buildings other than castles, abbeys and manor houses. Its first industrial sites were acquired and in 1949 it acquired its first country house, Audley End in Essex. The Ministry had its sights set on a number of other big houses, but the Treasury was very nervous. The government felt it was one thing to take on old castles and abbeys, but quite another to look after, and maintain, huge roofed buildings full of works of art.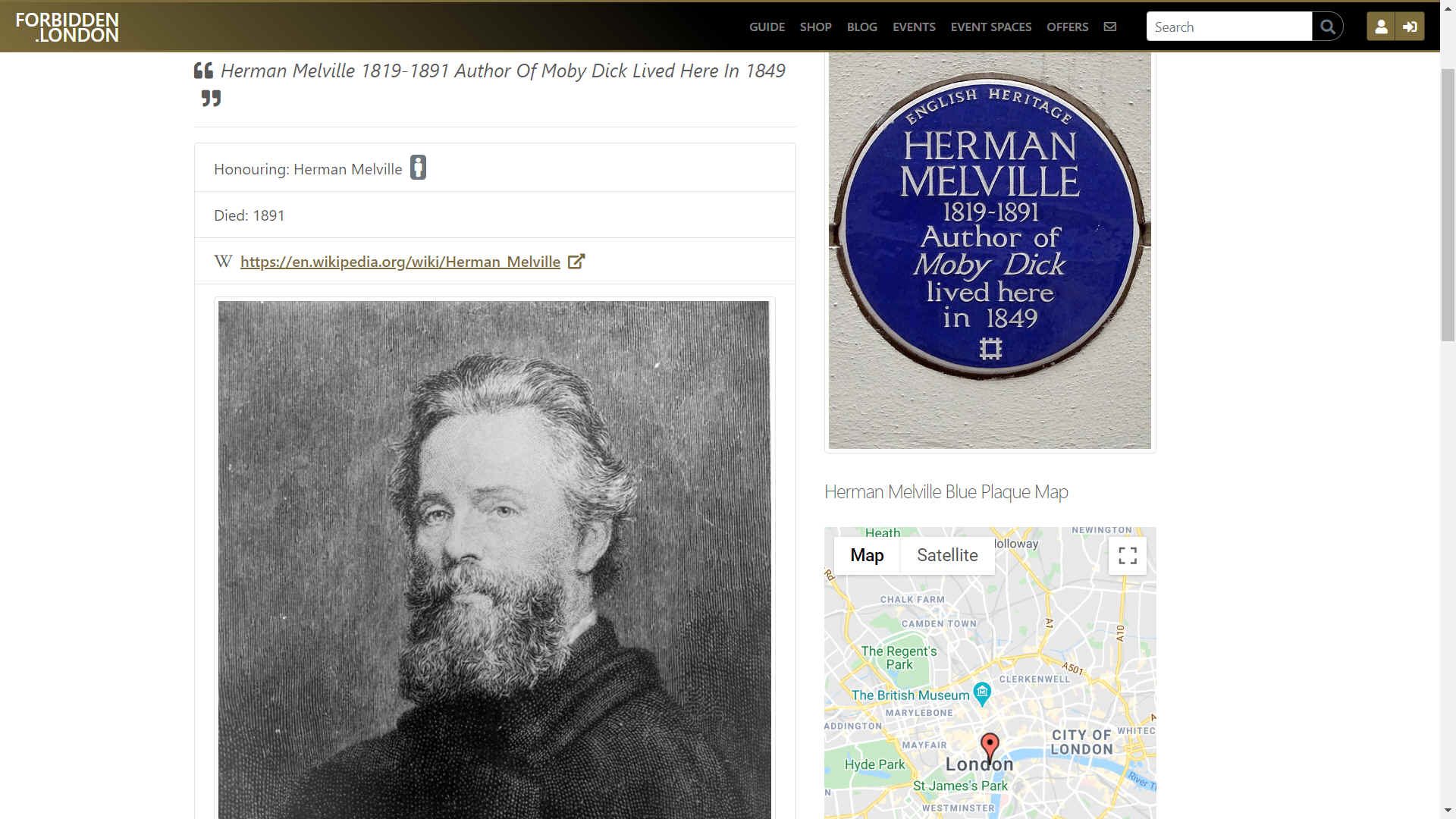 After some debate it was decided that it would be financially more sustainable if the National Trust took on the country houses like Rudyard Kipling's Batemans at Burwash in East Sussex, and that the Ministry of Works confined itself to the older monuments.

This ruling, though disappointing to the men at the Ministry, did not stop them collecting huge numbers of historic sites, as windmills, iron works and Georgian villas were added to the collection. By 1970 the English part of the collection alone stood at 300 sites visited by more than 5.5m people: it was by far the largest visitor attraction business in the country. Many of the sites now had museums and shops selling souvenirs and it was possible to buy a season ticket and visit the Ministry's sites across the country for free.

In 1983 what had effectively become the English national heritage collection was transferred to a new body set up by Margaret Thatcher's Government. It was called the Historic Buildings and Monuments Commission. Its name was not thought to be very snappy by its first Chairman, Lord Montagu of Beaulieu, and so it was re-christened English Heritage. Under Lord Montagu's inspired leadership English Heritage did two jobs: it cared for the National Heritage Collection and it ran the national system of heritage protection, including listing buildings, dealing with planning issues in selected cases and giving grants. In other cases they simply put buildings at risk on a Monument Protection Programme.
The agenda to collect more buildings is a potential conflict of interest when it comes to conservation of buildings they may wish to acquire.
Over a period of a decade or more, the collection became better run, better displayed and the old season ticket was transformed into a membership scheme. Lord Montagu and his successor as chairman, Sir Jocelyn Stevens, began to collect more buildings, now including country houses, such as Brodsworth Hall. Membership grew, visitor numbers increased, and people enjoyed the collections more than ever before. In fact, by the mid-2000s, income from the collection was beginning to make a contribution to their maintenance and conservation. In 2011, for the first time, the national heritage collection made an operational surplus. In other words, instead of costing money to open it to the public, a small surplus was made.

Thanks to these successes the government agreed that it would provide £80m to English Heritage if it transferred the national heritage collection to a charitable trust. This happened on 1 April 2015 when the old English Heritage separated into two parts: a charity that looks after the collections, and Historic England that champions the nation's wider heritage, including running the listing system.
You will not find them helpful if you have a building of local interest that is not listed. Listing, is a problem for private owners, due to the burdens and restrictions imposed. Perhaps this should be something the UK should look at in terms of slowing the disappearance of lesser know archaeology.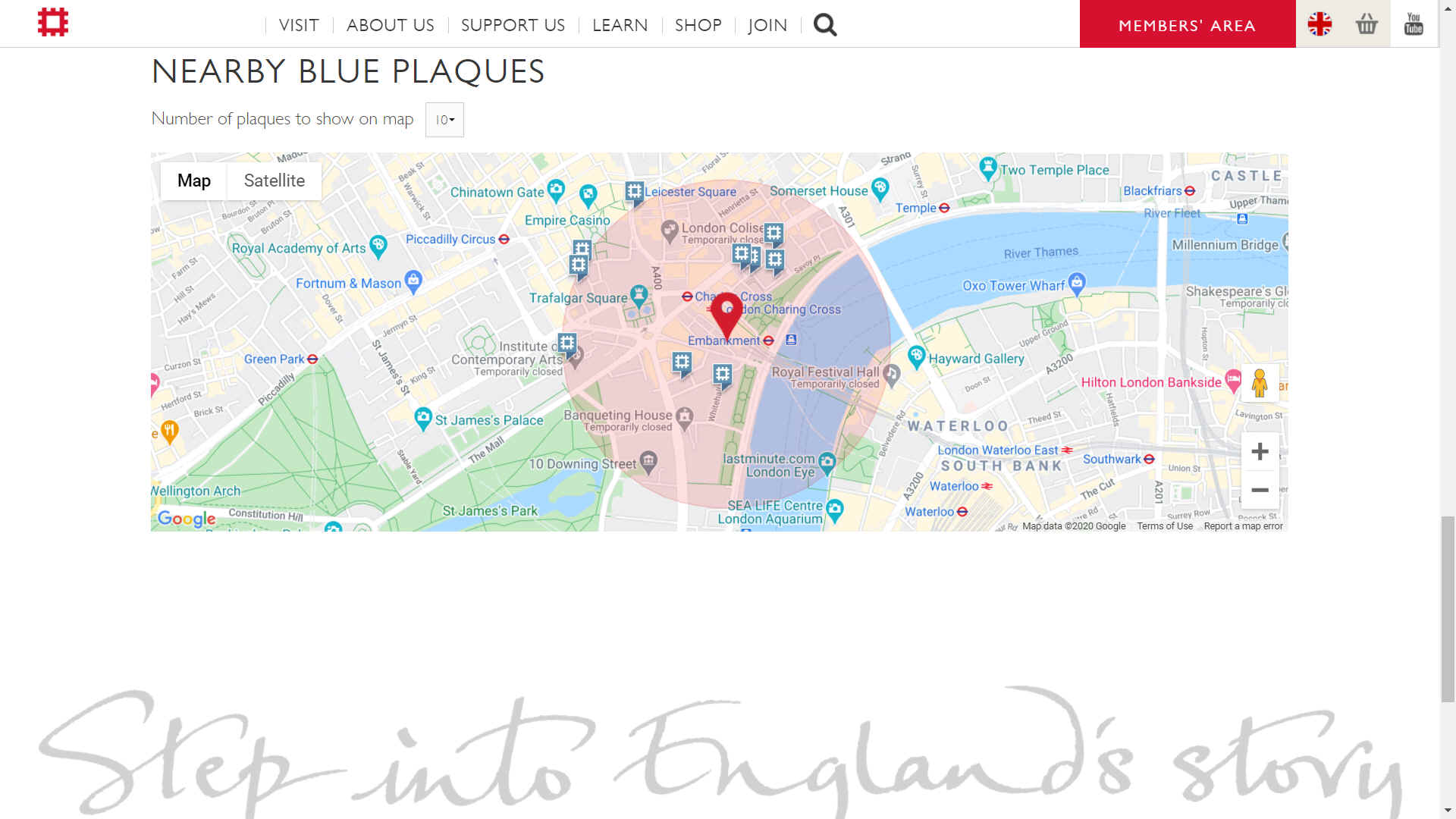 CHARING CROSS - A map showing where Herman Melville lived in 1849. Next time you are in London near the Embankment or River Thames, why not take a detour.
CONTACTS

English Heritage
The Engine House
Fire Fly Avenue
Swindon, SN2 2EH
Telephone: 0370 333 1181 or
English Heritage
6th Floor
100 Wood Street
London, EC2V 7AN
U.S. Embassy London
33 Nine Elms Lane
London, SW11 7US
United Kingdom
Telephone: [44] (0)20 7499-9000
LINKS & REFERENCE
https://forbidden.london/en/blue-plaques/1570
https://uk.usembassy.gov/cultural-connections-london/herman-melville-blue-plaque/
https://www.english-heritage.org.uk/visit/blue-plaques/herman-melville/
https://www.whalingmuseum.org/
https://lansingburghhistoricalsociety.org/
https://www.poetryfoundation.org/poets/herman-melville
https://www.mobydick.org/
https://melvillesociety.org/
http://melville.org/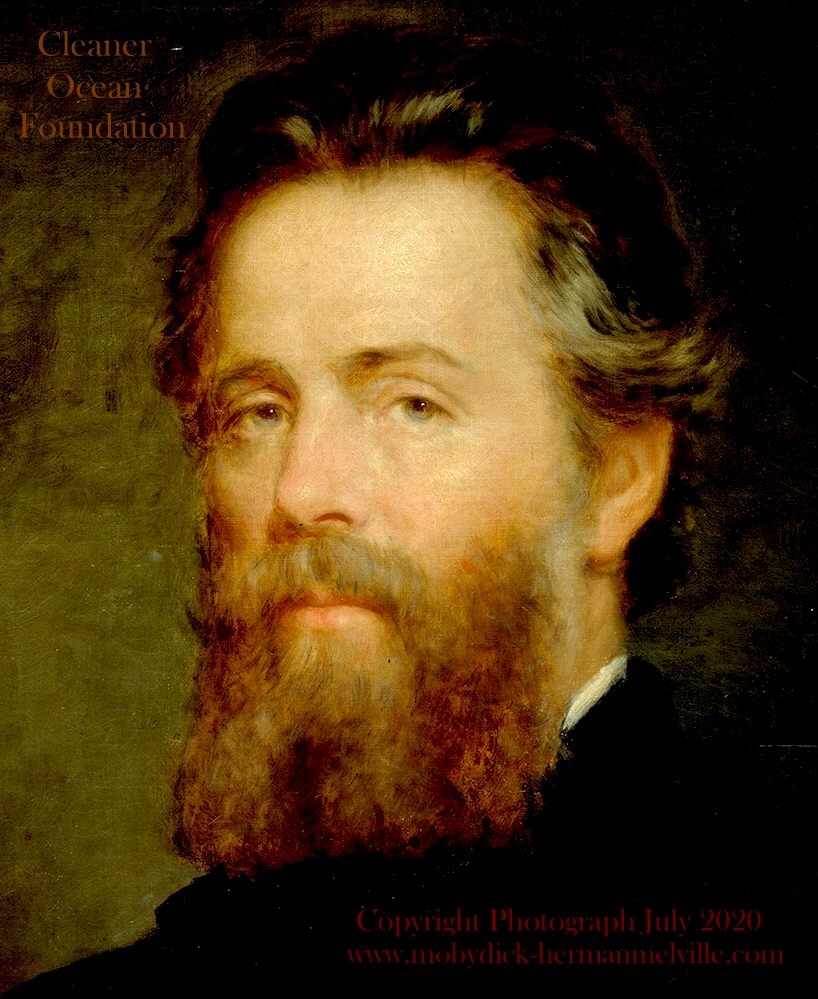 Herman Melville was the author of a novel abut what we'd now consider an illegal activity; the commercial hunting of whales for oil and meat. In capturing the whaling industry at its peak, showcasing the rebellious white whale, in our view he was lobbying for the whales, the innocent victims in his story. Following his death in New York City in 1891, he posthumously came to be regarded as one of the great American writers.
Please use our A-Z INDEX to navigate this site